"CARGO has the potential to be one of the most important art events within our European Maritime Festival"
Mayor Of Poole
Sharing Heritage
CARGO is a great opportunity to share heritage with audiences who may only be naturally interested in the annual boat show which attracts thousands of people for commerce, so this will be a great opportunity to communicate our history within this unique event for Poole.
The project interprets the past in inspirational and interactive ways and will enable local people and visitors to engage in these rich heritage resources. CARGO will bring Poole's maritime heritage out of the archives and deliver it to a wider general public. It will also add to the building of the archives in partnership with Poole Museum and Dorset History Centre which are accessible to the public. Thousands will experience our maritime heritage through live storytelling performances: illustrations, poetry and images, all inspired by ships logs and sea faring journeys. This project will be available online as a lasting legacy.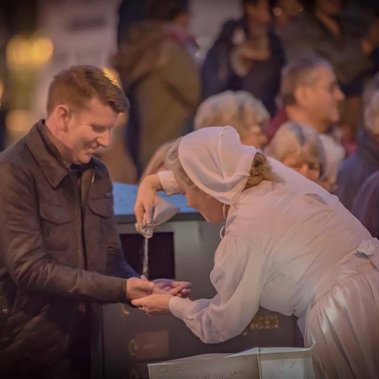 CARGO is funded by The Heritage Lottery Fund, Poole Culture Fund and the Cultural Hub. CARGO is in partnership with Poole Maritime Festival, The European Maritime Festival, The Borough of Poole, Lighthouse Poole, Activate Performing Arts, Momotempo, Dorset History Centre, Poole Museum, Poole History Centre, The Men's Shed.
European Maritime Day
EuropeanMaritime Day was established in 2008 and is of huge importance to the maritime and marine community. It is hosted by a different country each year and previous host cities have included Brussels, Rome,Gothenburg, Athens and Bremen. Borough of Poole is proud to have been awarded this prestigious event in 2017.
www.poole.gov.uk @PMF2017
Hertitage Lottery Funding
Thanks to National Lottery players, we invest money to help people across the UK explore, enjoy and protect the heritage they care about - from the archaeology under our feet to the historic parks and buildings we love, from precious memories and collections to rare wildlife.
www.hlf.org.uk @heritagelottery
Thank you to Poole Museum, Poole History Centre and Dorset History Centre for the use of heritage archives, documents and photographs for use in this project